Green Fees 2023/24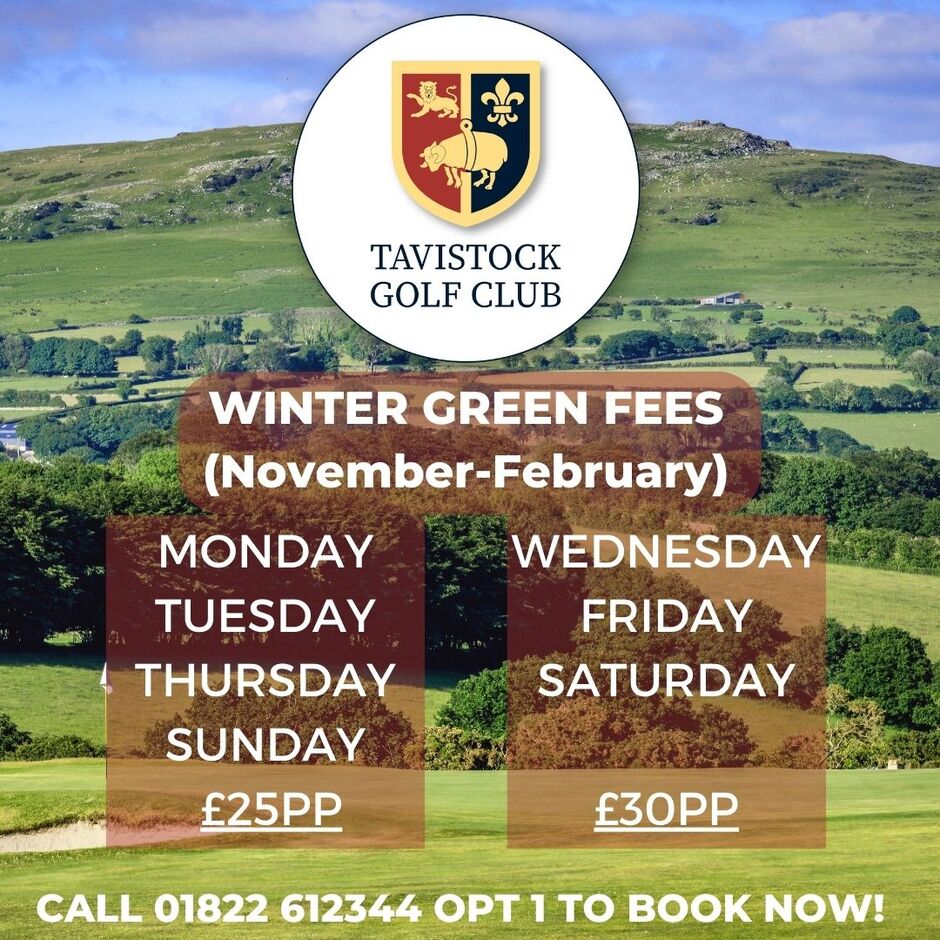 Visitors (18 holes) before 11am

11am - till 4 hours from sunset

£50

£30



Members guest
£25


County Card holder *
£30


Reciprocal Golf **
From £25
Click here for full list
Junior (under 18)
£20
Must be accompanied by an adult
Twilight golf ***
£20
4 hours before sunset
* Tavistock Golf Club participates in the Devon & Cornwall Golf Union, which allows members from participating Clubs, discounted visitor fees at other participating Clubs. Weekdays only.
** Tavistock Golf Club has established reciprocal golf arrangements with a number of other local clubs. This allows members discounted visitor fees when visiting these clubs. Click here for more information.
*** Twilight golf is available 4 hours prior to sunset.
All prices are correct as of October 2023 and are subject to change.