Did you know that all men over 60 in Tavistock Golf Club are eligible to join the Vets? And that the annual fee is just £5. It's a really good investment.
We meet every Friday, teeing off from 8am to after 9, and aiming to finish by about 1pm for prize-giving. We play a variety of formats including a monthly qualifier.
Players drive off in the order in which they arrive on the tee. This random mixing of players is important. It ensures we all get to know each other, and that we swiftly form a wide circle of friends and acquaintances. It is this fellowship that makes membership of the Vets so rewarding, although there are also prizes to go for.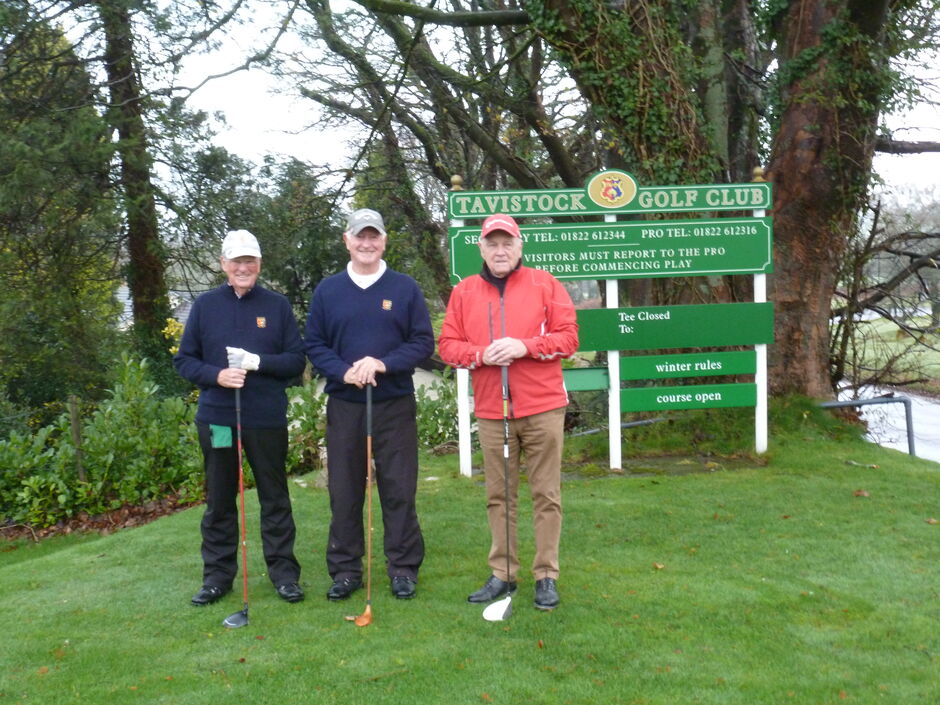 2022 Vets Captaincies:
Steve Shipman (Vice Captain), Ian Appleton (Captain ) and Mike Coles (2021 Captain )
Each year we participate in about 40 friendly matches and competitions. We have home and away matches with Bigbury, Churston, Dainton Park, East Devon, Exeter, Holsworthy, Lanhydrock, Launceston, Okehampton, Royal North Devon, St Mellion, Staddon Heights, Stover, Torquay and Yelverton. The list includes some superb courses.
These are friendly matches, played as four-ball better-ball matchplay. They are always followed by a meal. They are wonderful opportunities to meet interesting and cheerful people. And you play great courses for no more than the cost of the food and drink, usually about £13.
Then there are the home matches, against the Ladies, the Lady Vets and the Juniors, plus a number of trophies open only to Vets.
Anyone can enter the teams, irrespective of handicap. Forms inviting players are pinned on the notice board in the mens' changing room. Everyone gets a fair share of matches, although preference will be given to those who attend the regular Friday roll-ups.
The only exception to this is a competition for Devon club Vets called the Emerton-Court. This one is serious. Only the best are picked, including high handicappers playing well.
There is enormous camaraderie among the Vets. To join us, just turn up on a Friday at 08:15 in the clubhouse. Be assured, we'll offer you a very warm welcome. We also offer a great variety of golf, of playing partners, of courses, and of fun.
We look forward, one day soon, to welcoming you to the Vets.